COMING SOON!
Hey Guys Hey! Coming Soon! BOOYAH Life Health Products.
We're about more than a healthy body, you must have a healthy mind too.

You've probably come here because of some changes in your life or changes you need to make. I get that.
I've had some changes and had to make some, also. My goal is to get people thinking about what we re putting in our bodies and develop the right thinking to say NO MORE!

I WAS DIAGNOSED WITH COLON CANCER. I WANTED TO SHARE WITH PEOPLE ALTERNATIVE WAYS OF HEALING.

It's not easy, it won't be easy, it doesn't get easy. It does however, become a habit and lifestyle you will say yes too.
Are you sick and tired of being sick and tired? Take the Healthy Life Challenge and let's get started, Pssssst it's free.

It starts with you.... I'm on the journey too. So you're not alone.
Click a pic to learn more and to place your order . Make the fist step in taking control of Your health!

​In Health and Love, Kim
Powered by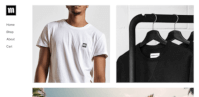 Create your own unique website with customizable templates.